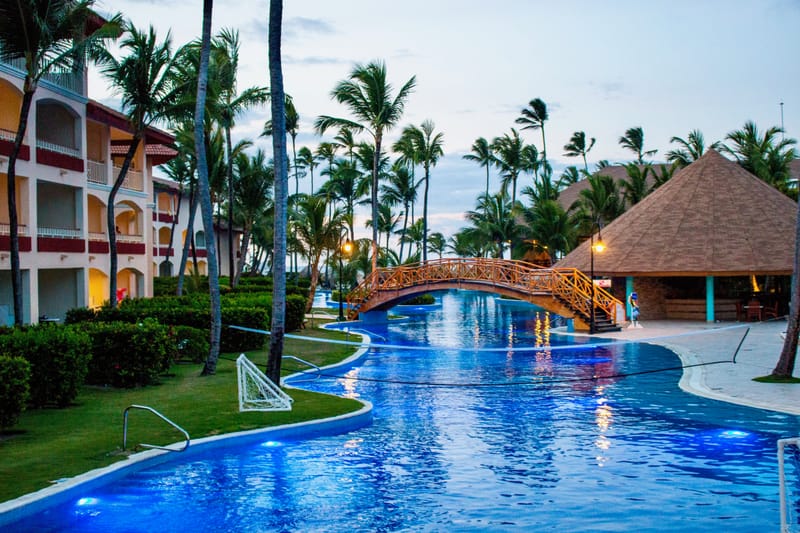 What's Punta Cana Like?
Punta Cana is a popular beachfront location that has a number of attractions for tourists. The city offers a variety of snorkeling and scuba diving tours that one can take advantage of, including all-day tours, half-day tours, and even tours that only last an hour or so. Some of the tours will even allow the vacationer to hold, touch, and feed a stingray. Punta Cana also offers horseback riding, which is a great way for visitors to see the majority of the city. If horseback riding is not your thing, then ATV tours are often offered as well. The beach has a pavilion where, for a fee, individuals can get a full body Swedish massage. Finally, people can tour Manati Park, and be exposed to a variety of animals, including crabs, sea lions, flemings, tropical birds, and dolphins. A lot of the tourists that visit Punta Cana will also recommend their parasailing tours. Even though some tourists said that they have that option in their home country, they felt that Punta Cana had a great program with an incredible view.

Punta Cana es un destino turístico de renombre a nivel mundial, y el más importante de toda la República Dominicana.
Con aguas del mar transparente a temperatura ideal para bañar, playas de arenas blancas, enormes cocoteros desfilando en las playas, con un clima tropical típica del Caribe ideal para disfrutar del mar.
Mundialmente se conoce como "Punta Cana" toda la zona, pero en realidad no es así, ya que La Costa del Coco está dividida por varias localidades y con playas de diferentes nombres.
Para un dominicano, Punta Cana no es más que una pequeña localidad al extremo Este, en donde sólo hay algunas edificaciones hoteleras ningún pueblo.
Pero como dijimos, mundialmente se conoce con el nombre Punta Cana toda esta zona turística.
De hecho, los mejores complejos hoteleros se encuentran en la playa Bávaro ó playa Arena Gorda y no en la playa Punta Cana.
Si quiere saber más sobre la historia de Punta Cana, puede ver en éste artículo: Historia de Punta Cana